Analysts have said that a reduction in the prices of petrol and diesel by the government will be shortlived due to a number of factors.
This comes after the Zimbabwe energy regulatory authority reduced petrol and diesel prices, in that order, from ZWL$10.01 and ZWL$10.32 to ZWL$9.86 and ZWL$10.25.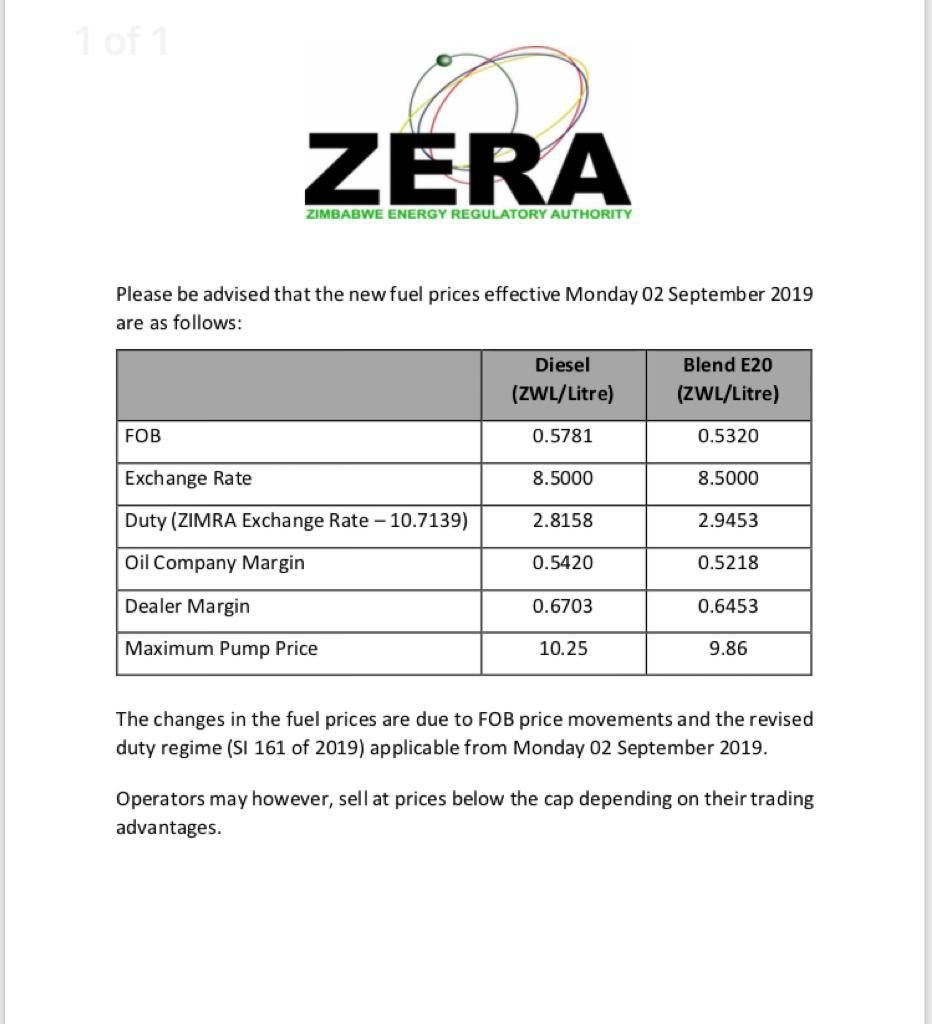 The authority argues that the changes in the fuel prices are due to FOB price movements and the revised duty regime.
Some analysts, however, believe that the reduction will likely to be for an unsustained period of time.
Equity Axis, a financial media firm, notes that fuel prices are determined by other factors such as the US$/ZWL exchange rate and the recently introduced pricing model that factors in the delivering distance. The model has seen places like Victoria Falls, Hwange, Plumtree and Bulawayo recording the most expensive fuel prices in the country.
The firm further observes that the exchange rate that was used by ZERA was way below the interbank rate.
Equity Axis also observed that local commodities are pegged in the local currency which has been deteriorating compared to other currencies, particularly the US dollar. This, as Equity Axis note, will pull up fuel prices.
More: Equity Axis