MDC chairperson, Thabitha Khumalo and 8 others whom she was arrested with last Saturday for allegedly publishing falsehoods have been granted RTGS$200 bails each by a Bulawayo Court.
The State had alleged that Khumalo and the other eight whom she is jointly accused with last week distributed pamphlets stating that President Emmerson Mnangagwa "stole" elections last year.
Below are the charges as the State alleged.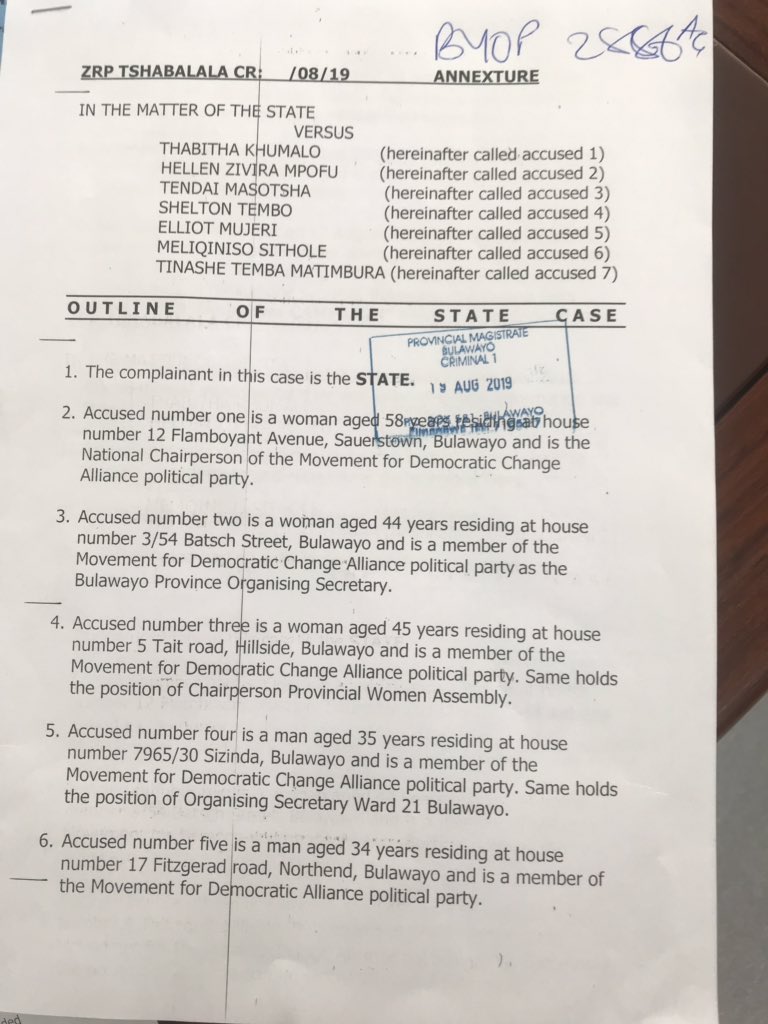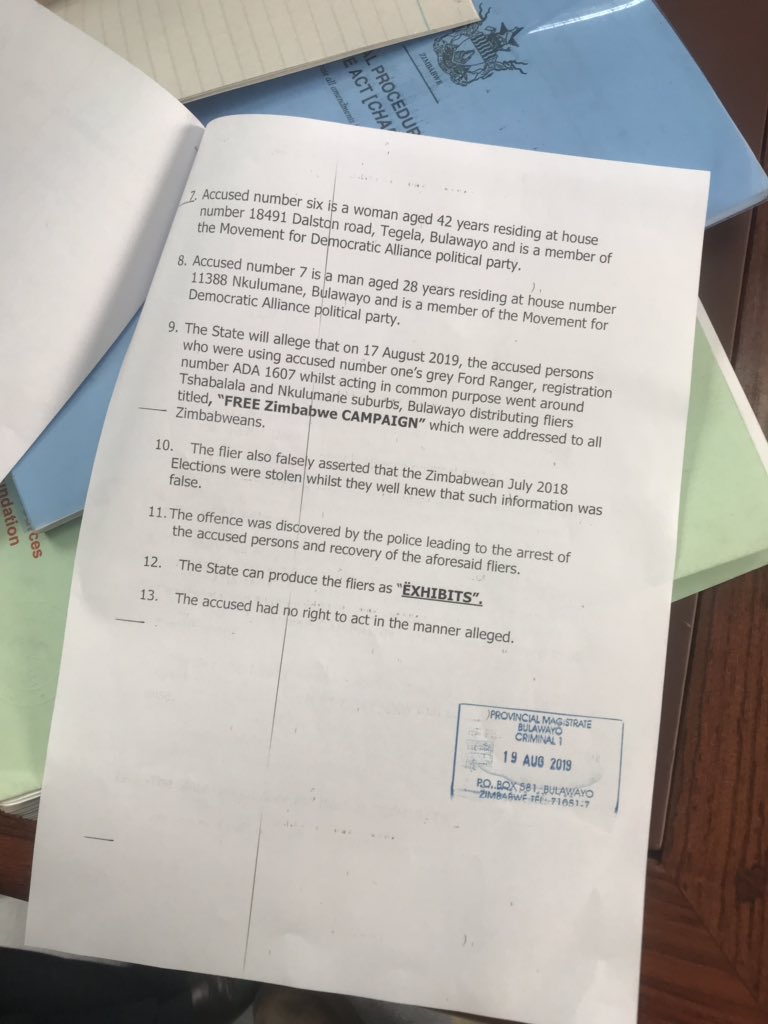 More: Zim Live
---
Quick NetOne, Telecel, Africom, And Econet Airtime Recharge
If anything goes wrong, click here to enter your query.