President Emmerson Mnangagwa has summoned ALL Senators in Zimbabwe on 14 August 2019 to consider three bills (MOPO, Finance and Appropriation (Supplementary) 2019 Bills.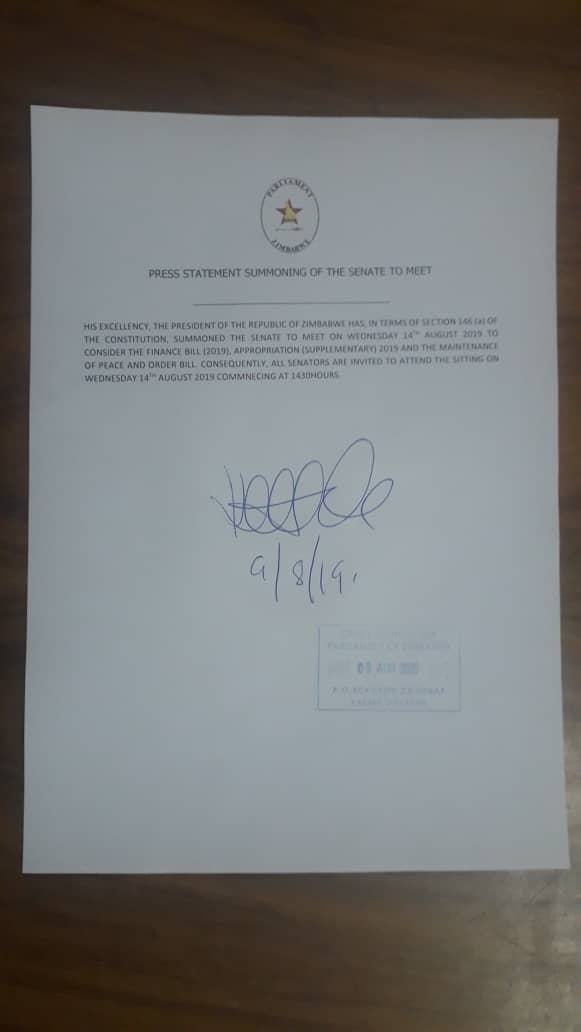 Some have expressed fear at the timing of the bill that has been accused of limiting the freedom of association like POSA it seeks to replace.
The consideration of the bills come when the opposition MDC has announced that it will have its demonstration on the 16th of August, two days after the Senate would have met.
---
Quick NetOne, Telecel, Africom, And Econet Airtime Recharge
If anything goes wrong, click here to enter your query.