The Dutch Embassy Harare has noted that Zimbabwe has not yet implemented the recommendations of the Montlante Commission on the 1st of August violence a year later.
The Kgalema Motlanthe headed Commission was instituted to investigate the August 1 shootings in which soldiers and police shot live ammunition at MDC protesters that had thronged into the streets over the July 31st elections. Protesters argued that the elections were being manipulated in favour of the ruling party and President Emmerson Mnangagwa.
The Embassy tweeted:
#MothlanteReport on 1st August violence: "6 people died and 35 were injured as a result of actions by the military and the police." Over 20 recommendations were made. One year on and many are yet to be implemented – including those on #prosecution & #accountability.
The Commission made several recommendations including some below:
Payment through a special Committee to be set up by the Government, of compensation for losses and damages caused including, in particular, support and school fees for the children of the deceased;
Promotion of political tolerance, and responsible and accountable leadership and citizenry;
Electoral reforms including the development of Information Communication Technology (ICT), to among other things enhance the transparent and expeditious announcement of election results;
The enforcement of law and order in order to ensure that the events of the 1. of August 2018 are not repeated;
Accountability in respect of the alleged perpetrators; and f. Nation-building and reconciliation including an initiative for multi-party dialogue and cooperation.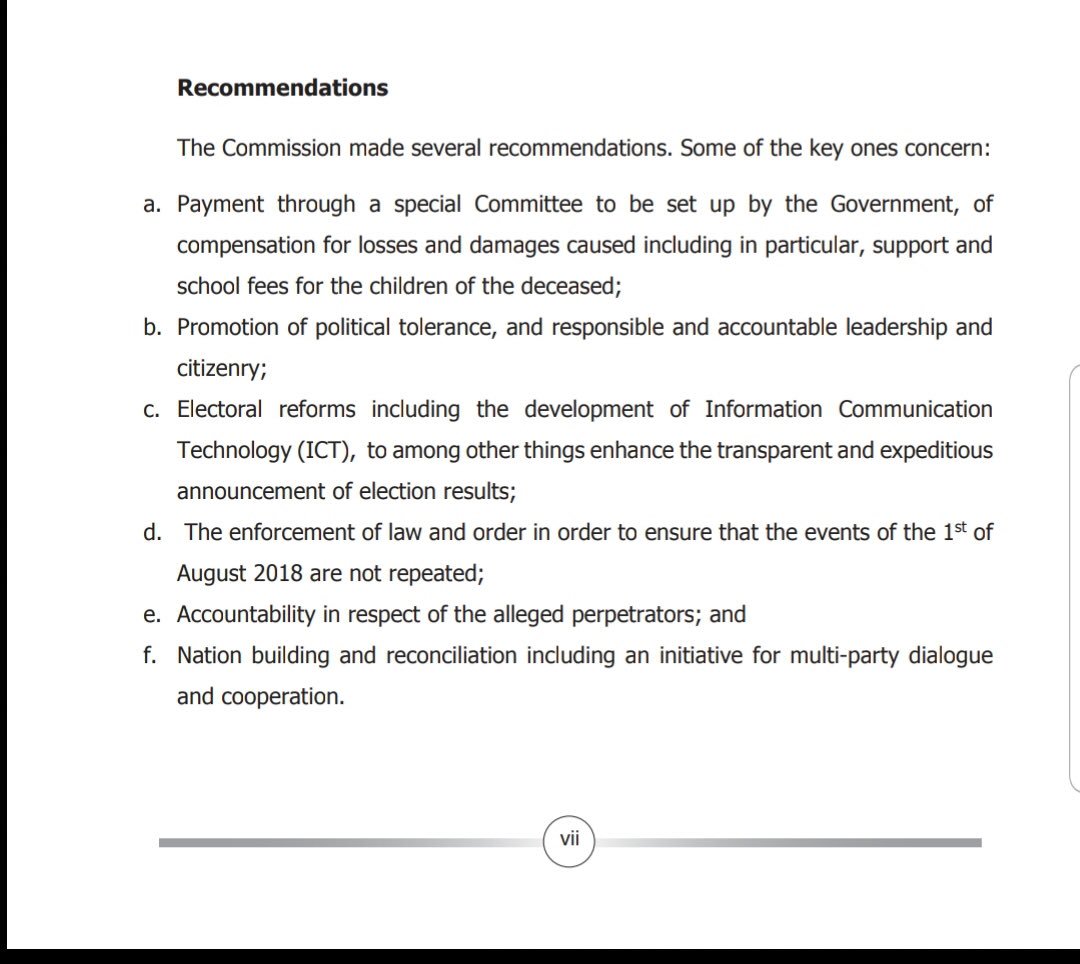 Meanwhile, the government is saying that it is committed to and has since started implementing the recommendations.
More: Dutch Embassy Harare