First Capital Bank workers staged a strike outside the bank's offices along First Street in Harare yesterday until around 2000 hours over paltry salaries in the face of the soaring inflation.
ZBC News reports that several workers were determined to sleep in the banking hall is the management had not talked to them. The publication reports that they wanted an audience from the bank's Chief Executive Officer Mr Sam Matsekete who had since locked himself in his office for about two hours. The workers reportedly said:
We want the management to hear us, it is no longer viable to continue coming to work since we can't even afford bus fare. Our salaries have been eroded by the high rising inflation, so we decided to sleep in the banking hall.

- - - Buy NetOne, Telecel Airtime on WhatsApp using EcoCash.
Send the word Airtime to +263 714 815 229
No extra charges. - - -
ZBC also reports that the workers had to disperse around 8 pm only after the CEO agreed to hear their concerns this morning.
The workers also said that they will start bringing blankets and pots to cook at the workplace starting today since they no longer have money left on them. They are also reportedly seeking a 100% cushioning allowance similar to what fellow Agribank workers who were on strike last week, settled with their employer.
In a letter dated 20 June 2019, an affiliate of the ZCTU informed the Board Chairperson of First Capital Bank of the dire situation that workers were in. The letter also foretold of possible actions workers could take. Read the full text below.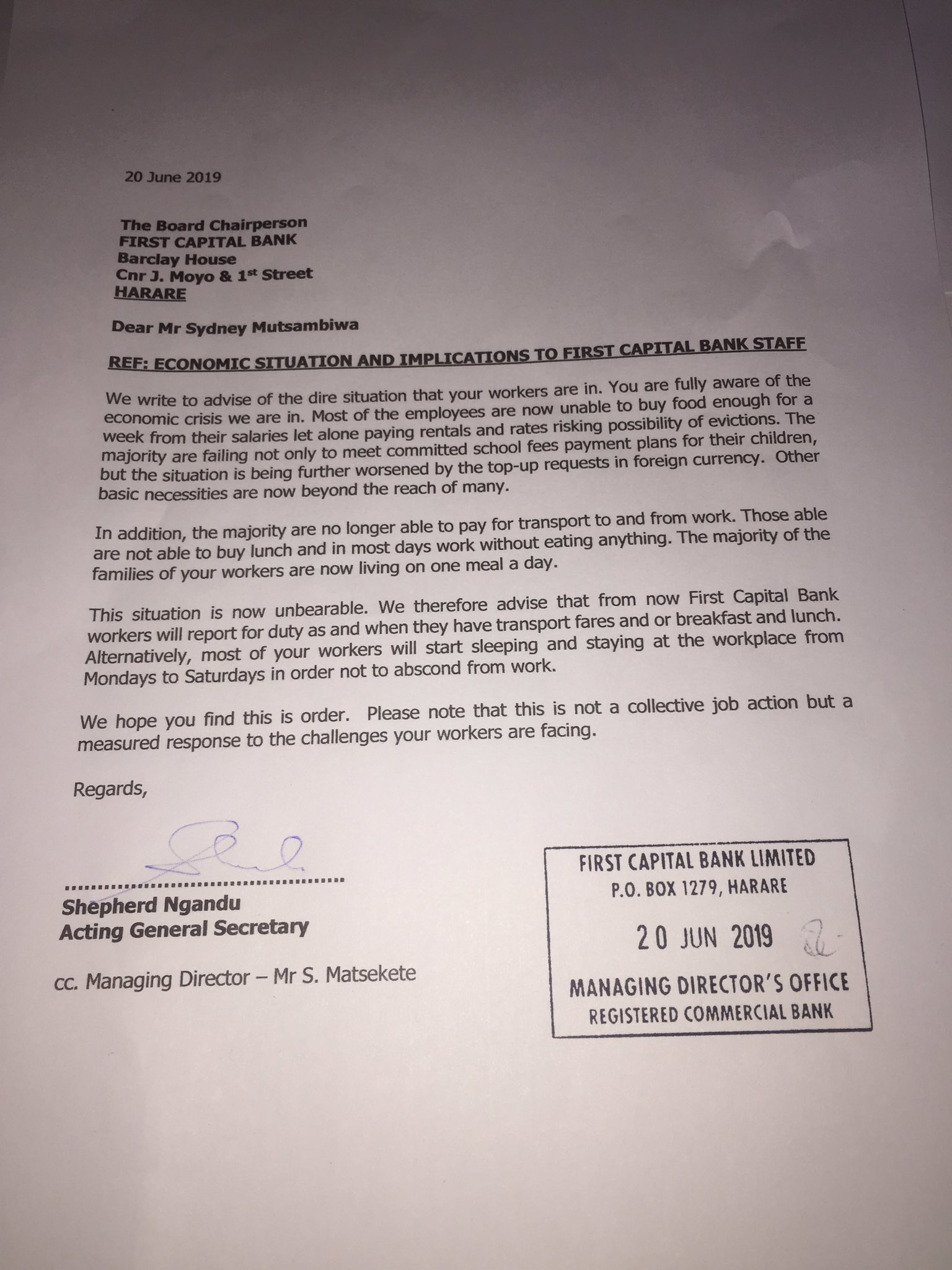 More: ZBC News