President Emmerson Mnangagwa has met with US Assistant Secretary of State for African Affairs Tibor Nagy on the sidelines of the ongoing 12th US-Africa Business Summit in Maputo, Mozambique. Since coming into power, Mnangagwa has been re-engaging previously perceived enemies. The meeting comes after Todd Moss had posted on Twitter saying that US citizens were not allowed to meet officials from Zimbabwe because of sanctions the US imposed on Zimbabwe.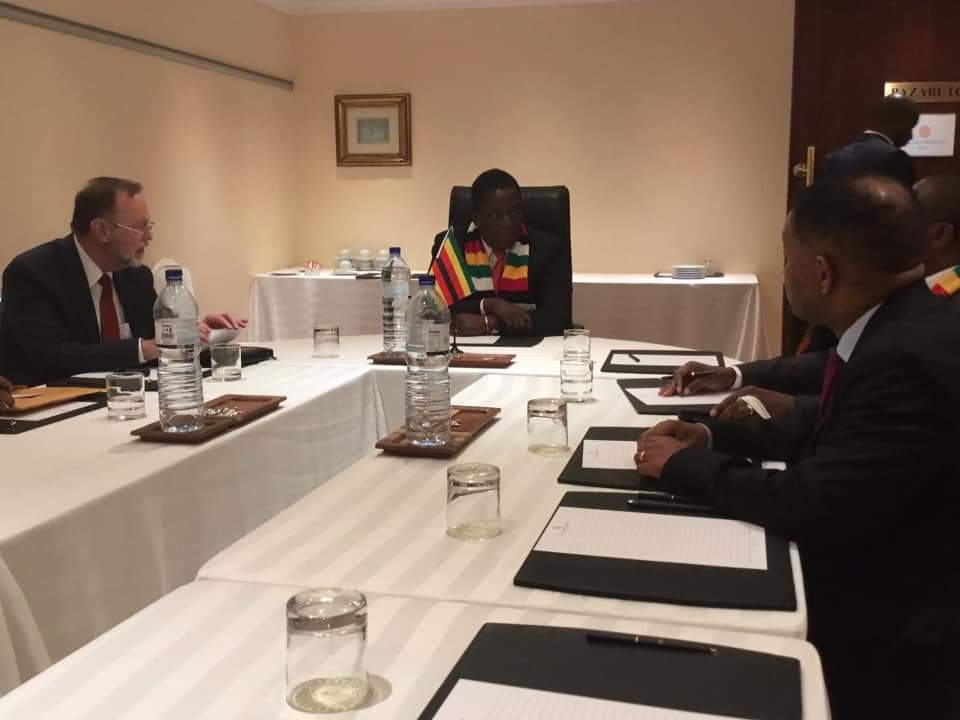 More: Nick Mangwana
---
Quick NetOne, Telecel, Africom, And Econet Airtime Recharge
If anything goes wrong, click here to enter your query.
Ndabaningi Nick Mangwana is a politician, political analyst, Permanent Secretary in the Ministry of Information and Publicity and a member of Zanu-PF. He was the chairperson of Zanu-PF U.K chapter. Mangwana was popular with his column View from the diaspora which is published in the... Read More About Nick Mangwana