A member of the opposition MDC and legislator for Mbizo Settlement Chikwinya,  (MDC Alliance) asked Justice Minister, Zuiyambi Ziyambi to explain why the government bought anti-riot gear at a time when hospitals had no medicines and the social sectors were deteriorating.
Chikwinya wanted to know if it was an admission by government that something was wrong in the country. Responding to the question, Ziyambi said:
A budget for the police was laid in this House for those expenses and I am surprised that the MP is indicating that there is an expenditure that Parliament did not have oversight on when it was proposed in this House.
The question comes after pictures of the new combat regat regalia made rounds on social media. Some argued that government was preparing to squash demonstrations that were announced by the opposition MDC and civil society groups over the deteriorating state of affairs.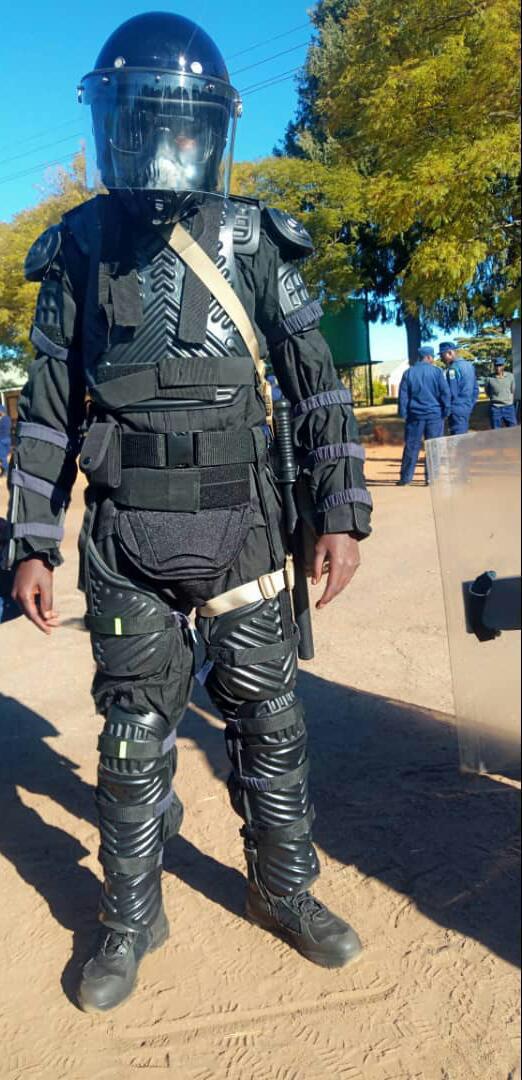 In a related matter, Ziyambi was asked by Kambuzuma MP Willias Madzimure (MDC Alliance) to explain the criteria used to compensate business people that lost their goods during the January violent demonstrations. Madzimure said:
Businessmen that lost their goods were compensated, but is government going to compensate people that lost their lives because a majority of them were innocent people caught in the crossfire?
Ziyambi responded saying that the government was giving loans to business people that had their goods destroyed so that they rebuild their businesses. With regards the loss of lives, Ziyambi said that an investigation was still ongoing.
More: News Day