Maynard Manyowa, Zimbabwean journalist, entrepreneur, and spokesperson of Malawian religious leader Shepherd Bushiri has added to the torture of Apostle Talent Chiwenga by posting pictures from the accident scene which refute the narrative the preacher recently gave.
Chiwenga had claimed in a video posted on social media, while on a hospital bed that the accident "was not normal" but an assassination attempt by state security agents.
National Patriotic Front Spokesperson Jealousy Mawarire, however, quickly rejected those utterances arguing that Chiwenga was just afraid of culpable homicide charges after three passengers including his wife perished in the accident.
Manyowa also took to Twitter to demonstrate how Chiwenga's narrative could be far fetched. He said:
Kudos to mukoma @mawarirej for being one of the first people to see through the BS. Accident pic shows 1. No ditch 2. No tree 3. Car did not swerve away from incoming traffic but straight into it and across the road. 4. 100m ahead is a blind curve – how was car spotted?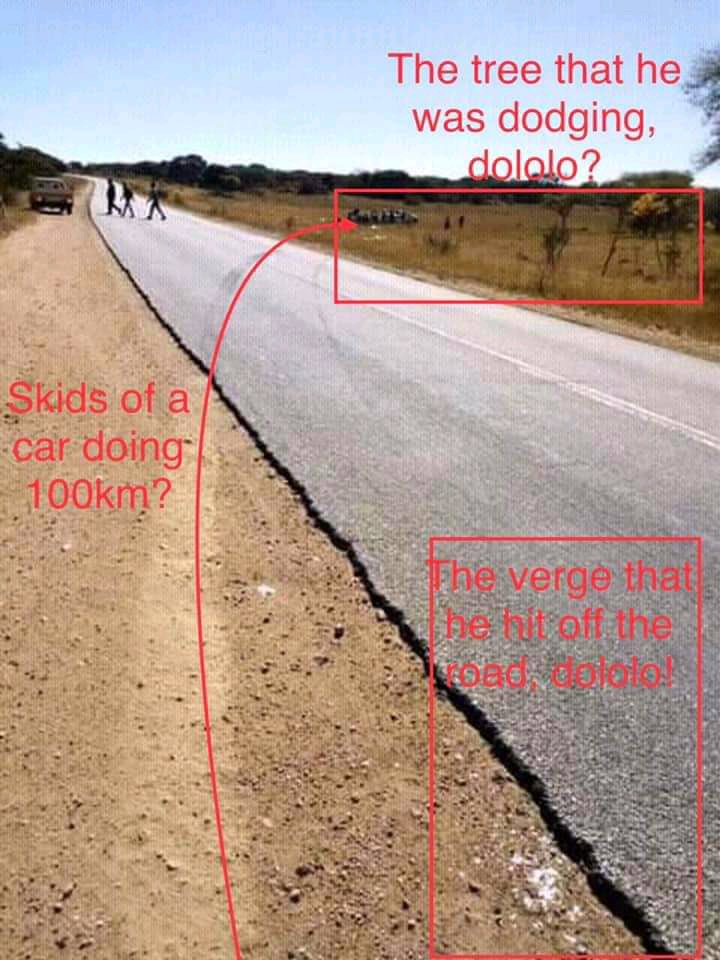 More: Maynard Manyowa