The MDC Alliance has walloped ZANU PF in the by-election for Mutasa constituency's ward 10.
The election was held on Saturday and MDC candidate Rosemary Tanyaradzwa Mukodza won 801 votes, ZANU PF candidate Margaret Tindirika garnered 548 while National Constitutional Assembly candidate Tanyaradzwa Chirimo won 16 votes.
The seat fell vacant after the MDC Alliance's Frank Chitembwe was convicted on violence charges.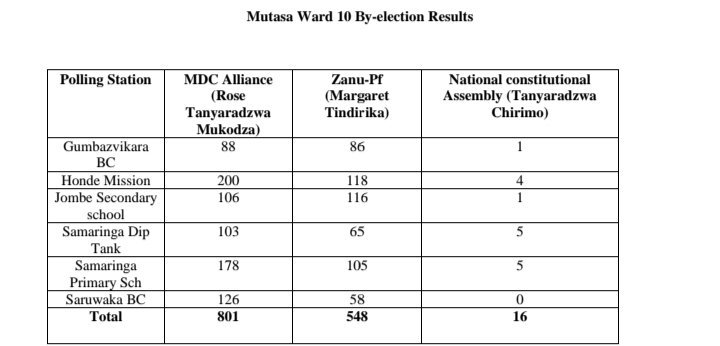 Related: