Air Zimbabwe has issued a statement updating stakeholders on the status of the investigations it was conducting in relation to its aircraft mulfunction on Sunday and Friday.
Part of the statement reads:
We can report that there was an engine surge on the aircraft as a result of a foreign object ingestion on the left engine, at takeoff. This resulted in some brief sparks on the tail pipe and not an actual fire and these sparks extinguished shortly afterwards.
Read the Full statement below: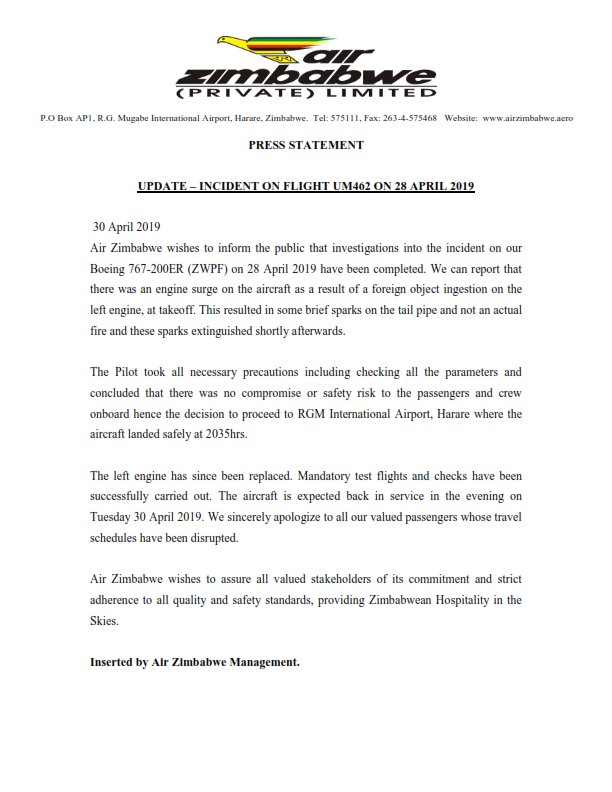 Related:
More: Air Zimbabwe