Millionaire property tycoon Frank Buyanga is reported to be the owner of the lamborghini that was recently seen parked at the Munhumutapa building in Harare.
A ZimLive.com article suggests that the businessman was meeting with President Emmerson at Mnangagwa's office.
The article also reports that when Buyanga previously pulled up in a red Ferrari, he and president Mnangagwa discussed a plan through which his AMG would structure a commodity supply deal to ease the shortages of goods and drugs in Zimbabwe.
---
Are you in Zimbabwe?
Read Pindula News without data on your phone on freedata.pindula.co.zw
Only Applicable to Econet lines
#FreeData
---
The agenda of the recent meeting is however not known.
Below is the picture of the Lamborghini that has caused confusion on social media.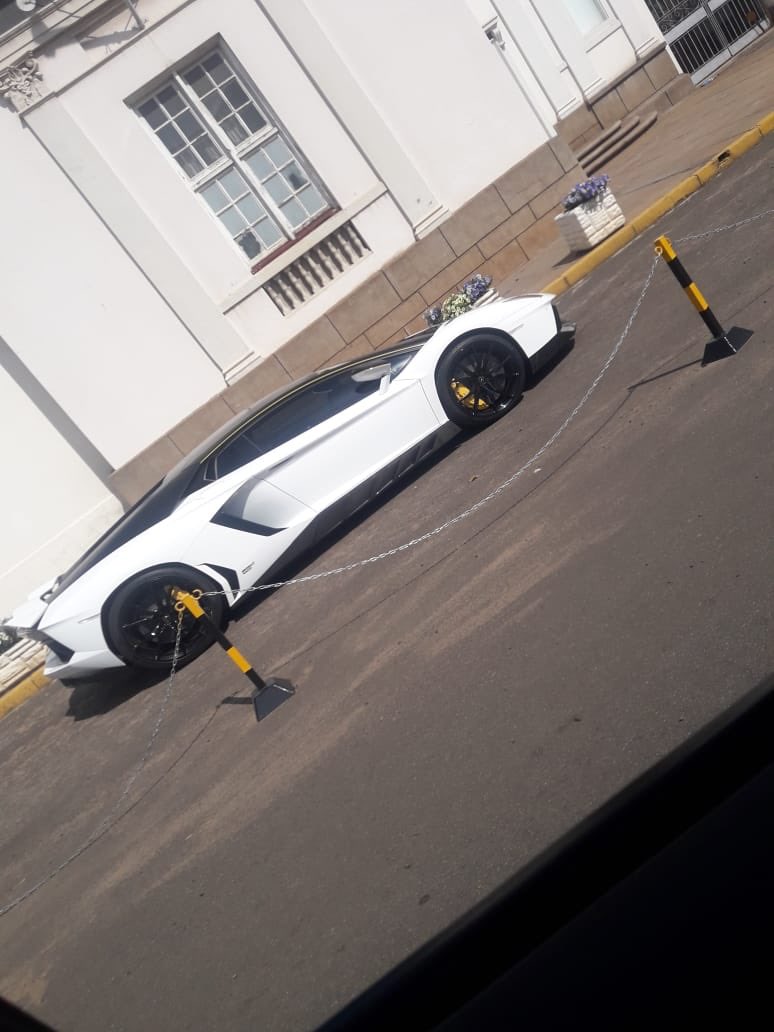 Related:
More: ZimLive.com