A man who appeared to have been raised from the dead by a South African-based pastor, Prophet Alph Lukau has died.
The man who was known across social media platforms as Elliot Brighton Moyo died on April 5 in Zimbabwe after his return from South Africa suffering from an undisclosed ailment.
His relatives have since revealed his true identity. His real name was in fact, Thabiso Proud Mlanje from Lupane.
After his death, South African Police was reportedly looking for him as he, and his accomplice in the resurrection stunt, Alph Lukau are both subjects of an active criminal investigation by the police.
It is thought that a complaint was filed by Kings and Queens Funeral Services whose hearse was used in the stage-managed resurrection. A police source had this to say:
They specifically said we should attempt to locate a large amount of money, which they thought Mlanje would have on him, presumably hush-money from Lukau. By the time we located him, he was in a grave.
Meanwhile, there are a lot of questions that have been raised over Thabiso's "sudden death".
According to a ZimLive report, probably one question has been answered for certain:
Is Elliot Really Dead?

His family, neighbours and the local councillor say he is dead. There was body viewing before he was lowered into his grave.

His sudden illness raises a lot of questions. Colleagues at his former workplace do not recall Mlanje ever being off work because of illness until he stopped coming to work just days before he appeared on TV rising from the dead.

Following his purported resurrection, Mlanje appeared on TV looking healthy. Within a month and some days, he would be dead. His family says he was vomiting blood and weak.

Did he have an underlying illness? Was he poisoned? What role did Lukau play in staging the resurrection event? It would appear the answers to those questions are gone with Mlanje.
Below is a picture showing Brighton Moyo in a hospital during his last days: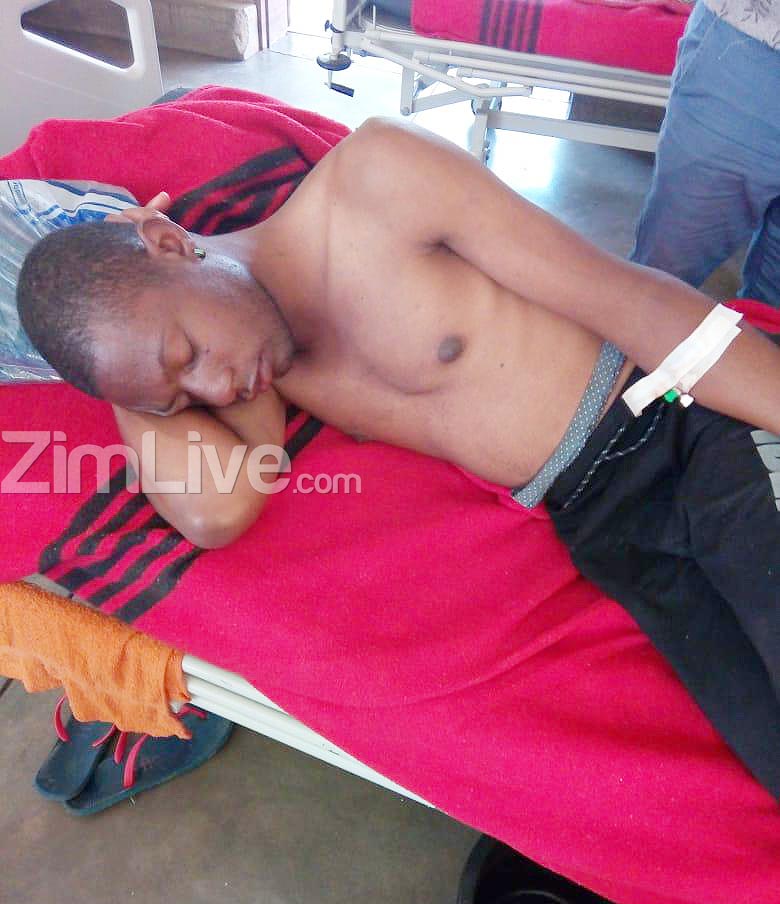 Related: